Due to a copyright dispute with the former director we are currently unable to perform this play. Please consider to invite our play Germans among the victims. A research project on the NSU by Tuğsal Moğul for a comprehensive look at the NSU and it's victims.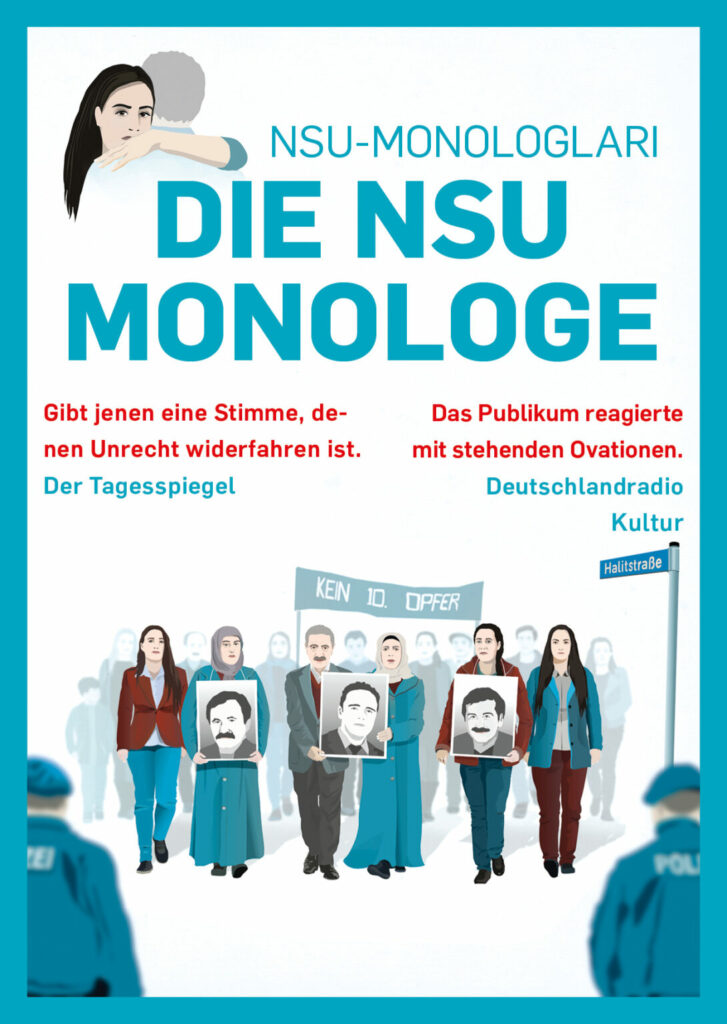 Only weeks after the verdict in the NSU trial in Munich, the NSU-MONOLOGE tell the true story of the years of fighting of three families of the victims of the NSU – Elif Kubaşık, Adile Şimşek and İsmail Yozgat: of their courage to stand in the first row of a funeral march , of the willpower to demand the renaming of a street and of the attempt to defend one's own memory of a loved one against the supposed truth of the authorities.
The NSU-MONOLOGE are documentary, verbatim theater, sometimes cautious, sometimes demanding, sometimes angry – raw and direct, they provide us with intimate insights into the struggle of relatives for truth and are hard to beat in terms of topicality in times of growing right-wing extremism.